For Motorcycle Dents, Scratches & Minor Damage
Dings and Dents Paintless Dent Removal and Motorcycle Dent Repair specialists have the knowledge and experience necessary for the careful repair of dented motorcycle fuel tanks and scooters. We can remove most dents and minor damage within just hours, not days. If your bike has a custom painted gas tank or fender, this means tremendous savings over taking it to your average body shop.
The same Paintless Dent Removal process we use for cars is now available for your motorcycle or scooter, and Dings and Dents is the premiere shop for removing those dents, scratches and other minor damage.
We realize that motorcycle enthusiasts sometimes invest thousands of dollars into custom paint jobs for tanks and fenders, so our technicians take extreme care when implementing the dent removal process to ensure that no further damage is done to your bike.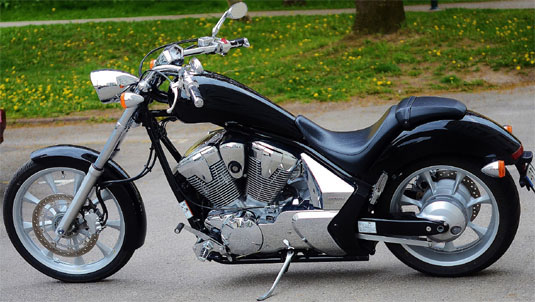 Many Bay Area body shops won't even take these jobs because of the special skills, tools and care required to ensure a proper repair, but Dings and Dents is one of the few dent repair shops in Silicon Valley who will.
CALL US TODAY FOR A FREE ESTIMATE OR MORE INFO: (408) 370-3368